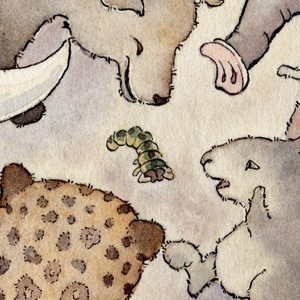 Whootie Owl's Stories to Grow by
would like to share two stories from our collection that are a wonderful addition to your January lesson plans celebrating Martin Luther King Jr.'s legacy.
First is an early reader for those students in K-3
rd
grade and one of our most popular stories,
A Caterpillar's Voice
, an Animal Tale from Africa. Who has taken over the hare's cave? A big voice! A Caterpillar's Voice explores the themes of Courage and Not Judging People by their Appearances. Available as a
Reader's Theater Script
, your class is sure to love it! We also offer an accompanying Teacher's Resource Guide as well as Performance Notes to enhance your production.
Our second story is perfect for older students grades 2
nd
-5
th
.
The Dustman and the Cadi
is a Folk Tale from Turkey with a read time of 10-15 minutes. The story tells of a poor man who entrusts his life savings with a judge, who steals the money. A story of Justice, your students will love the turn of events and the outcome for the Dustman. Also available as a
Reader's Theater Script
!
Happy Storytelling!